MODERN OFFICE BUILDING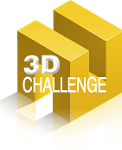 VIEW THE ARTWORKS
TECHNICAL JURY
---
start date, of voting of the technical jury

Wednesday,

February 11, 2015

deadline of the voting of the technical jury

,

Monday

, February 16, 2015
---
CG. World Archviz Support
CG. World Archviz Support
is an Italian non-profit association composed by
Italian manufacturers and experts from the design
for the
support and development of the design and designers worldwide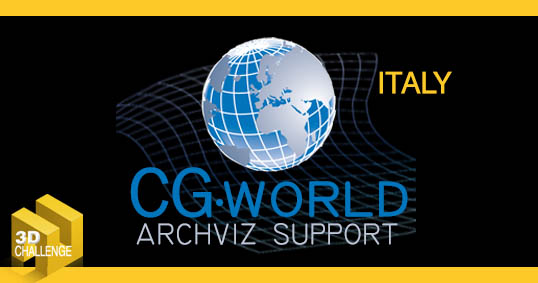 ---
CIRO SANNINO LEARN VRAY - Italy
Thanks to the succes of his book and his recognition as an Chaos Group and 5SRW instructor,
Ciro Sannino is a valued trainer throughout the world. Organize his Vray Masterclasses as your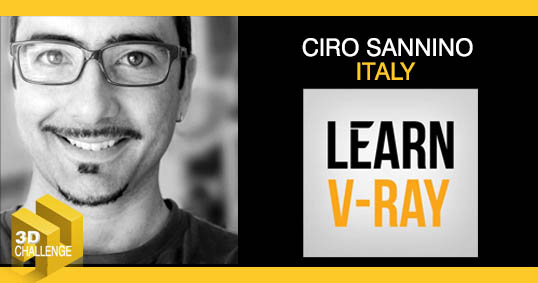 ---
CHAOS GROUP - RUSKO RUSKOV - Bulgaria
is a leading 3D artist and V-Ray guru at
Chaos Group.
He is a master at Autodesk Maya,
Autodesk 3ds Max and famous for his outstanding V-Ray skills. Rusko is contributing to the
V-Ray success with the numerous presentations and trainings he delivers around the world
as well as with an active R&D functions on Chaos Group products.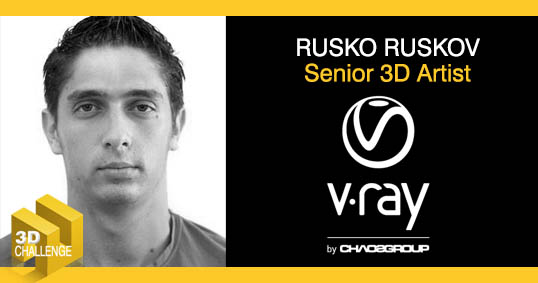 ---
DAVOR PETRANOVIC - Australia
Managing content at
SU Podium
plugin for Sketchup, from Sidney
Australia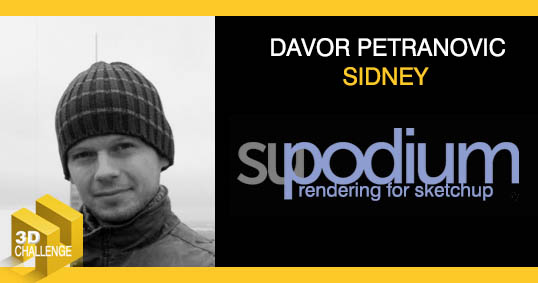 ---
JAMES HANNIGAN - London
Member of the Center for Talent Development, International Architectural Society Membership,
in recognition of exceptional contributions at the The Center for Talent Development,
NorthWestern University, Evanston, Illinois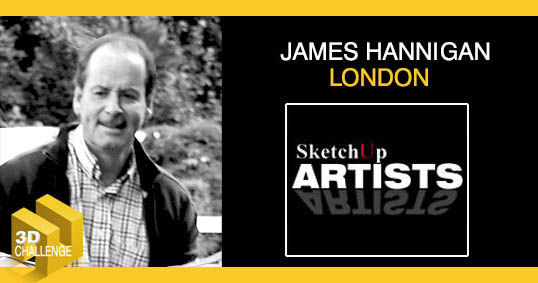 ---
designer and Business Development Manager by IMAGE PROMOTION s.r.l ,
Sketchup Texture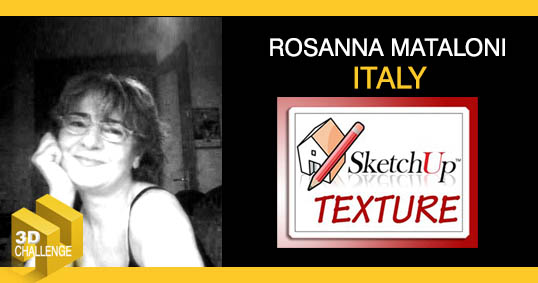 ---
QUOC HUU TRAN - Vietnam
Quoc Huu Tran , is Author of the project and 3d model -

is a young architect from Vietnam, who already expresses
a quality of the style that is really appreciable and whom we thank very much for allowing us to
use his wonderful 3d model.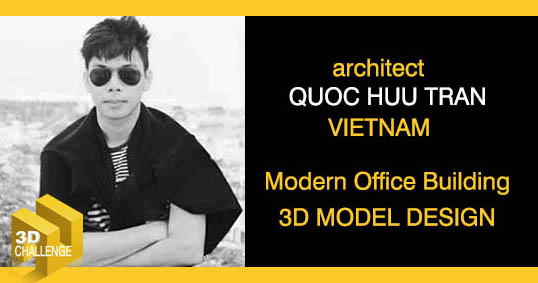 ---
SCORING: JUDGES ARE REQUIRED TO ASSESS
REALISM scoring 0 / 20
Rendering scene realism - this criterion refers to scene realism and to Complexity of the Scene and of the elements and the variety of elements put in the scene. Demonstrate uniqueness, realism and professionalism
COMPOSITION scoring 0 / 30
Creativity and composition – this criterion refers to the arrangement of the compositional elements and how the artist used them creatively. with particular attention to the coordination of materials and colors. This also refers to how artist attempt risk taking.
LIGHT & TEXTURING 0 / 30
this criterion refers to scene lighting, use of shadows, the source of lighting, its behavior and interaction with the scene and that the textures not show signs or repetition or scaling issues.
OVERALL IMPACT 0 / 20
This criterion refers to "X factor", the impact of the scene to the judge (first and lasting impression). Is the scene forgettable or it will create an impression, an impact to the viewer? Initial impact & lasting impression

VIEW THE ARTWORKS