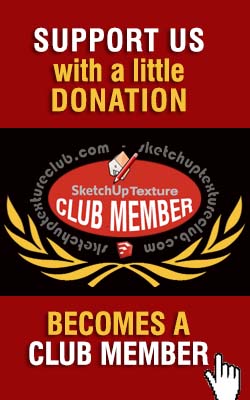 Latest News
30
Oct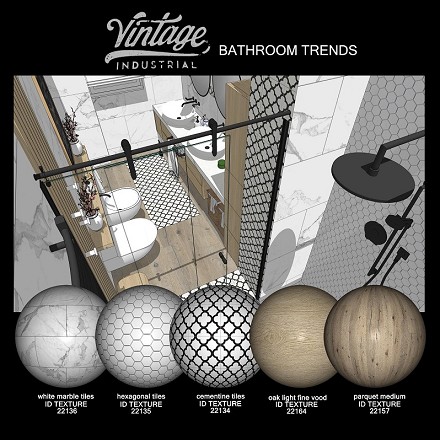 by Sketchup Texture - Posted on Saturday, October 30, 2021
How to characterize an industrial chic style bathroom
We have interpreted this trend by designing this small bathroom by making available the textures we have used in this project with the aim that they can serve as inspiration to stimulate your creativity.
In this project, the dominant colors are black and white, but beyond the colors, the important thing in this reinterpretation of the industrial chic style is to play with textures with different patterns but coordinated tone-on-tone with the right equilibrium.
Read more »
2 NEW FEATURES FOR ALL USERS
2 NEW FEATURES for all users
1 - ADD TO FAVORITE
From today it is possible to add, as a reminder, the textures you prefer in the personal folder called FAVORITES
and you can remove them whenever you want. To view the contents of the folder, in the top bar, next to your account name. click on FAVORITES*

2 - TEXTURE DOWNLOAD
If you don't remember that you have already downloaded a texture, and you have already downloaded it, you will see a message warning you "You have already downloaded this texture" The function is retroactive as of 2016.

Latest 3D Models
Design & visualization
Thilina Liyanage
Hideout Horizon Villa
Latest 3D Archviz