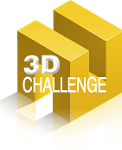 agung prasetyo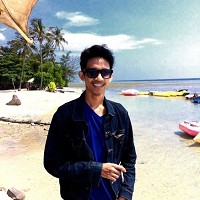 Architect
PT. Sentra Tripta Yantra ( SETYA )
Jakarta, INDONESIA
ABOUT ME: Agung Wanda Prasetyo born and raised in indonesia, Agung has been involved with the arts including design and musical performance since he was a young child. He has continued to expand on his skills through art of photography, design and music. He has always enthusiastically put himself in areas where his leadership skills can be noticed and appreciated in the art society.

" I believe all these valuable experiences will enrich the growth of my personal development and empower my unlimited creativity! I love being creative! ".

After finishing his education at senior high school, Agung worked for "Symphony Objective Syndrome" productions as their graphic designer, then his worked for SRC where he gained more experience through an organization that not only runs as a successful business but also making him could be a responsible and reliable.

" I am born to be different and i enjoy being an artist of sorts ".

And then his working as the Architect / 3D Designer of PT. Sentra Tripta Yantra (SETYA Exhibition), Agung strives to present fresh and unique 3D and graphic solutions for his new and existing client.

" I think all my clients should be treated like Super Stars, performing their best, showing their best products and services and boasting what they have on the world stage! ".

Agung is a passionate individual, one who is motivated by making people happy whether it is delivered through his love and appreciation for the arts or through business and designs.

Where to find me ?
Please contact at :
Email : awpdesigns56@gmail.com
Mobile : +62 856 9240 2090
PIN : 73E5CFDA
My challanges on SKETCHUPTEXTURE
MODERN OFFICE BUILDING
SOFTWARE:
Sketchup Pro 2014, 3D Max 2014, Vray 3.0, Photoshop CS4
About my work"Art and the mind are two different things, but when combined will create an extraordinary thing. I will make every effort to create 2D or 3D designs with the best thoughts and my art skills." - Agung W. Prasetyo-

This all is my fixed entries which may be understood that these three works describe the storyline of the building.

- First, describe the stages of development.
- Secondly, the building can already be used.
- Third, the ambiance of the building that has been abandoned and not worth used.

Hopefully all my artwork could be make all of you inspired and enjoying it.
With all my due respect, thank you very much for all your support and i am very appreciate that.