stefano mombelli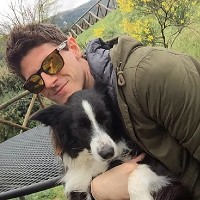 Architectural visualizator
Level Archiviz
Milano, ITALY
ABOUT ME: Architectural Visualizer from 2013. My passion for drawing, for the 'art and photography, lead me to attend the Art School in Crermona and later to graduate in Architecture from the University of Parma.
During the University path I have collaborated with different architecture studios including Mario Cucinella, Ausenda Greek, BMN Architects and during in Architecture, the passion for drawing and painting, has become a new passion, computer graphics for the 'Architecture.
So after graduating, I embarked on a career Architectural 3D Visualizer, all 'inside of some studies including Bianchi and Palu Associates and Iotti and Pavarani.
Sioned in 2013 he moved to Milan, where together with my current colleague Samuel Silva Found, I founded the study of Display Level Archiviz.
www.levelarchiviz.it
With some of my personal work, I won several awards at 'inside of the most popular blogs Display Architectural and three publications on the 3D Artist Magazine Italy.