Free Small Bachelor Apartment Render 1 by Shafiek Walker
Free Small Bachelor Apartment Render 2 by Shafiek Walker
Small Bachelor Apartment by Shafiek Walker
Free 3D Model
by Shafiek Walker
Designer Info
Profession: Architectural Designer/3D Artist
Company: Cape Town 3D Render
Cape Town, SOUTH AFRICA
The scene include
- VISOPT - IES Light
Technical Information
Rendering engine: Vray 3.4 for sketchup
Post process: Photoshop CS5.1
3D format: Sketchup 2013
Download: ZIP File - 79,92 MB
Description
I am happy to share with you my SketchUp 3d model, a small bachelor apartment created in sketchup 2017, and rendered with Vray 3.4 for sketchup.
This small 23 m² apartment was designed with the bachelor in mind,The focus is on both functionality and design. I tried to make the most of every space, The textures of each wall in this model has changed into a master piece with the best space planning, and utmost cleverness, influenced by appealing elements and designed with a splendid technique.
I hope you enjoy it and I hope it can be useful.
I included in the zip file archive also the vray 3.4 interior Vropt and ies light used in this scene
Thank you to SketchUp Texture Club team
I hope that my work will be helpful for our 3D CG artist community.
Greetings to all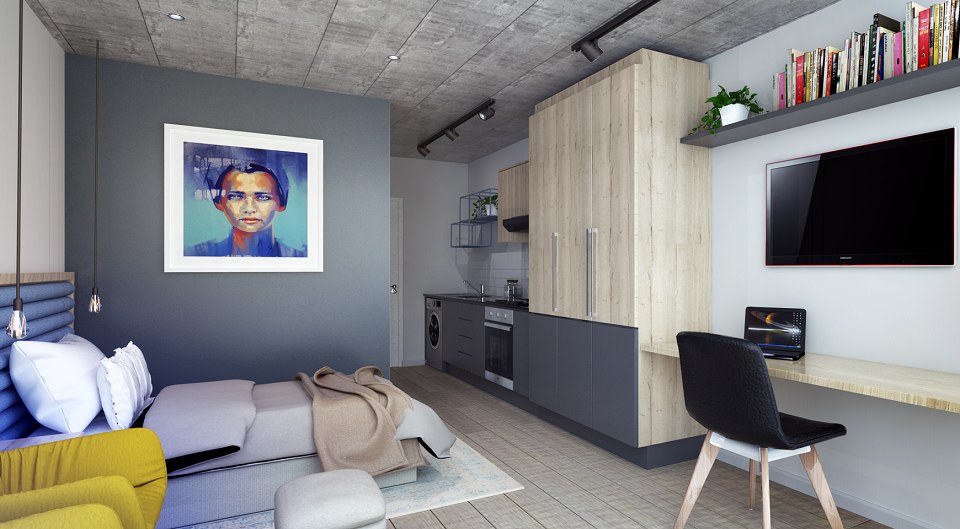 ARTIST GALLERY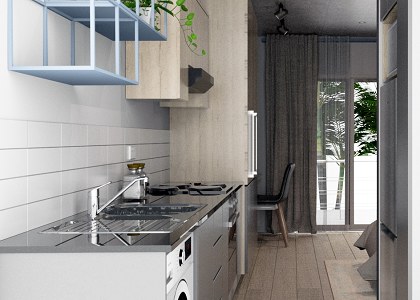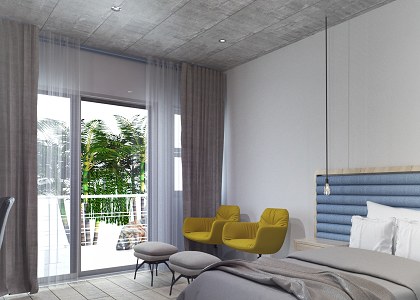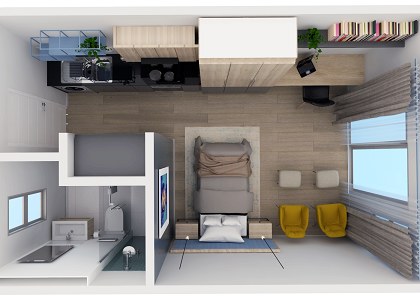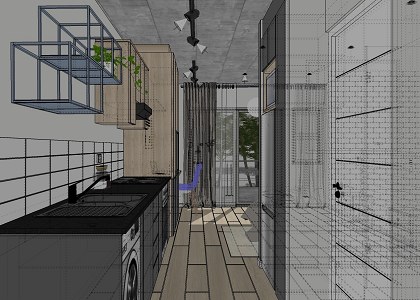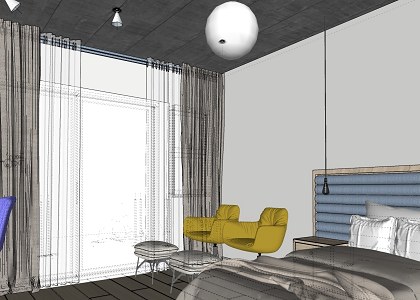 YOU MAY ALSO LIKE...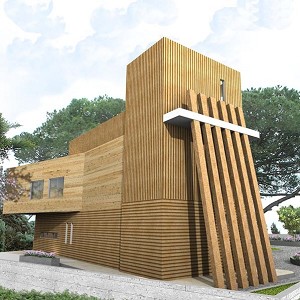 Modern single ...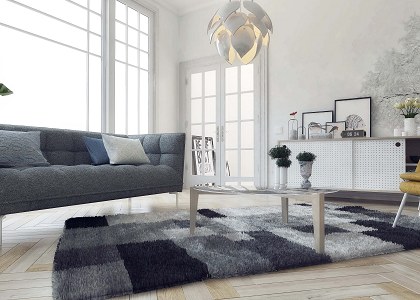 Living room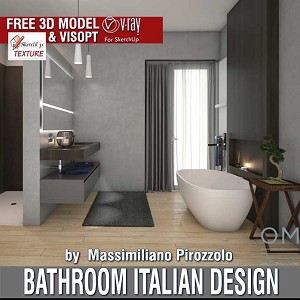 Bathroom made ...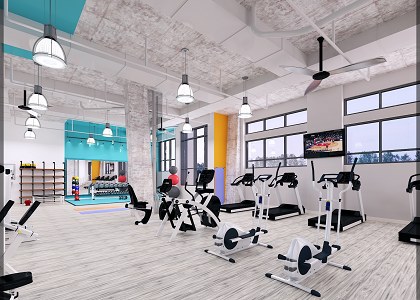 Gym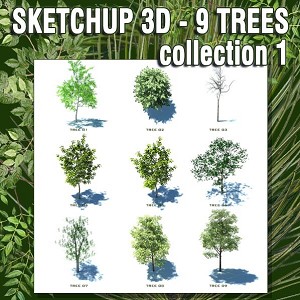 SKETCHUP 3D T...