MODERN VILLA IN PERU' by Erick Andre Rivero Zanatta
Free 3D Model
by Erick Andre Rivero Zanatta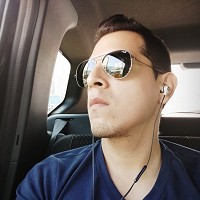 Designer Info
Profession: ARCHITECT
Company: LQP
Lima, PERU
The scene include
- V-Ray proxy: TREES , GRASS - TEXTURES and MAPS - INTERIOR FURNITURE
Technical Information
Rendering engine: VRAY
Post process: PHOTOSHOP
3D format: Sketchup 8
Download: ZIP File - 114,94 MB
Description
This excellent new sketchup 3d model, comes to us from Peru, courtesy of Erick Andre Rivero Zanatta, a young Architect of Peru'

Erick tells us that he made ​​this model for a client who asked him to design his home in the giungla located in Pucallpa. The structure of the house, made ​​of reinforced concrete, with stone and wood finishes, has a double orientation, with an accentuated slope of the roof, due to heavy rains of this tropical zone, and is equipped with large bright windows. The architectural style, overall returns a modern style well integrated into the landscape.
This design made sketchup 2013 and rendered with vray 2.0, is available in sketchup 8 , complete with all textures and maps , interior 3d furniture, vray proxies (trees, grass) and light points, and it really is a great 3d model for your exercises vray render
A big thanks to Erik for this great contribution!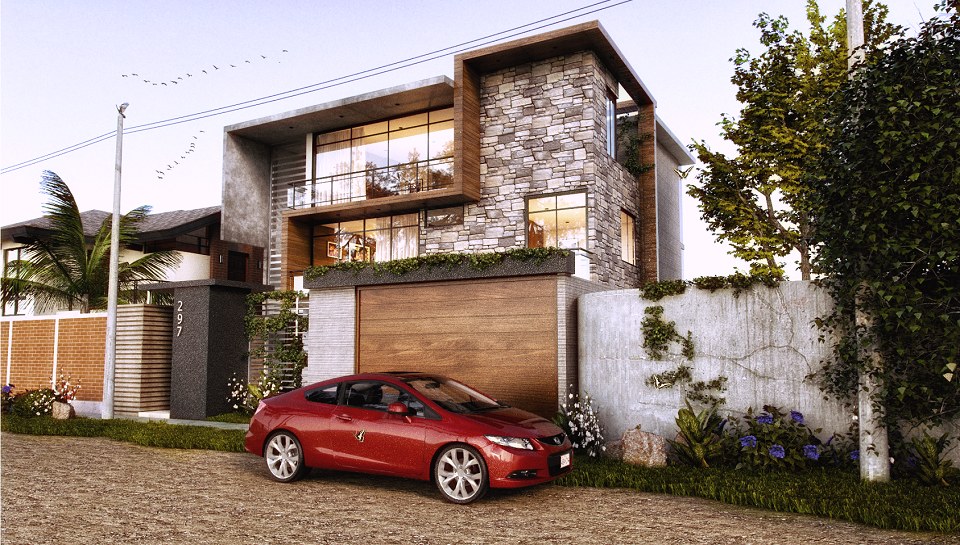 ARTIST GALLERY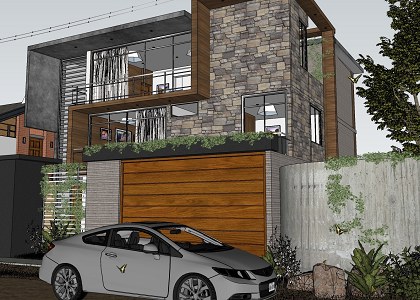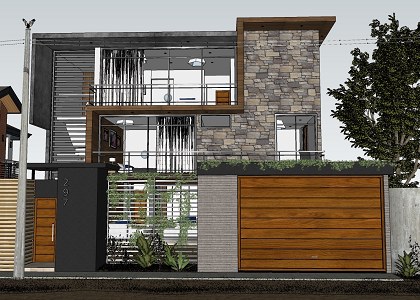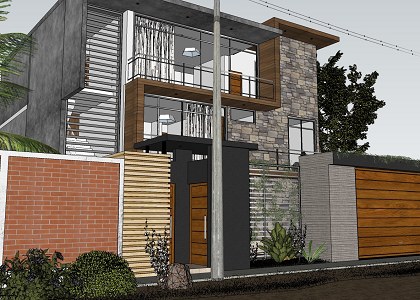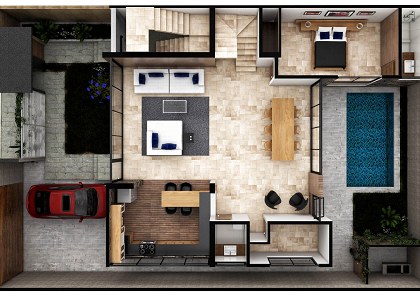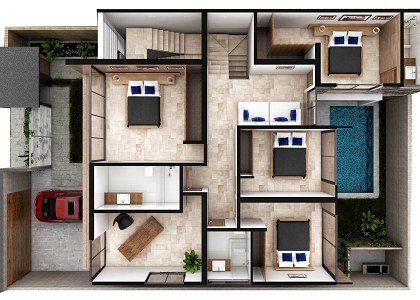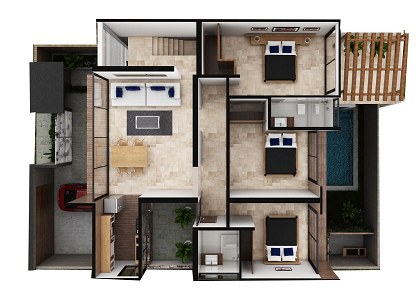 YOU MAY ALSO LIKE...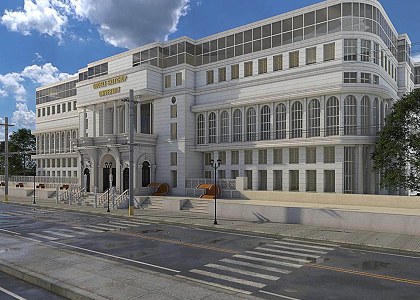 street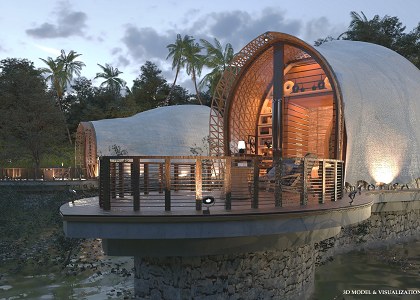 Luxury Canvas ...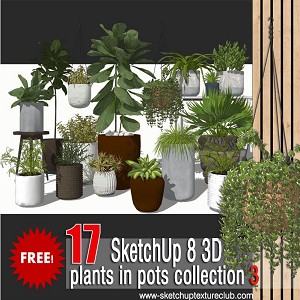 17 SketchUp 3D...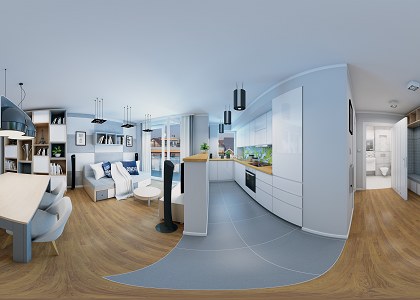 "dirty honey" ...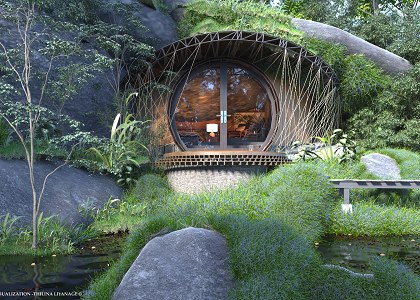 Concept-Eye