vray render by Đức Nguyễn
vray render by Đức Nguyễn
vray render by Đức Nguyễn
jpg extract sketchup original
CHRISTMAS LIVING ROOM by Duc Nguyen
Free 3D Model
by Duc Nguyen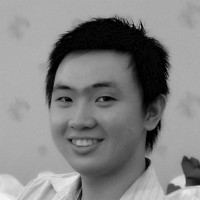 Designer Info
Profession: Architect & 3D Vizualization
Company: VietCG Studio
Hanoi, VIETNAM
The scene include
- VISOPT - V-Ray proxy: VRMESCH Vegetation
Technical Information
Rendering engine: Vray
Post process: Photoshop
3D format: Sketchup 8
Download: ZIP File - 121,78 MB
Description
Really awesome this Sketchup 3D Christmas scene in Shabby Chic style done by architect Duc Nguyen. But, beyond the Christmas season aspects, in this scene there are some beautiful sketchup componets:
2 elegant white sofas classical with very nice pillows, a coffee table in solid wood very refined, a small sober and elegant service table, and many Furnishing Accessories,
such as the splendid watch you see above the fireplace
The sketchup 3D model is complete with all textures, vray interior visopt and vray vrmesh vegetation of this Christmassy living room
Thank you really great deal to

Duc Nguyen

for this excellent sharing with the community of SketchUp Texture !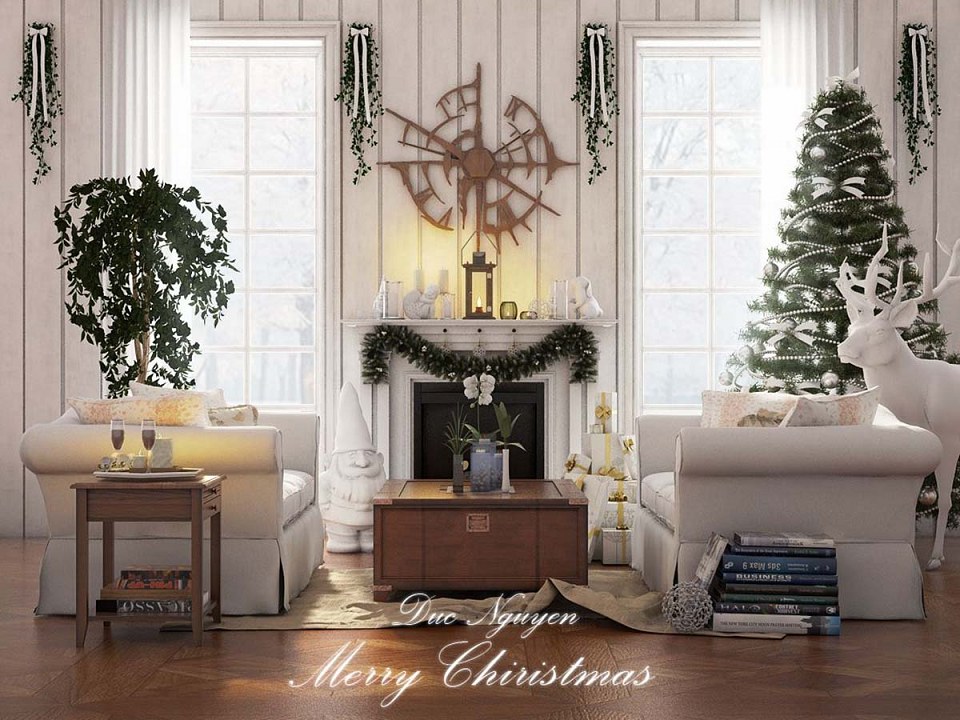 ARTIST GALLERY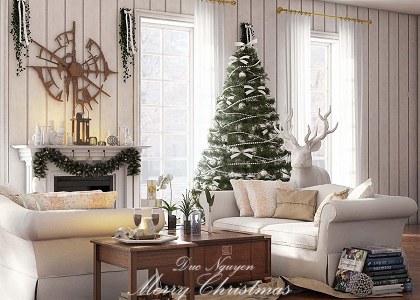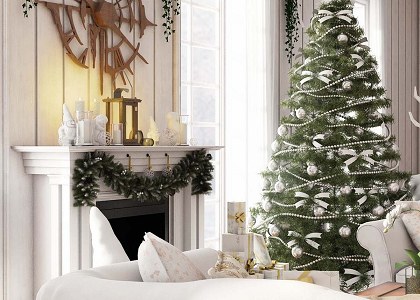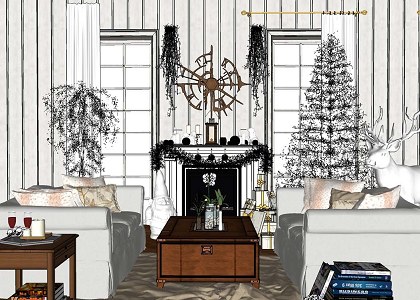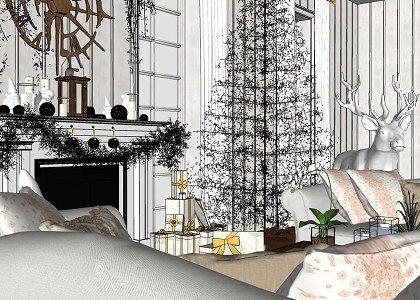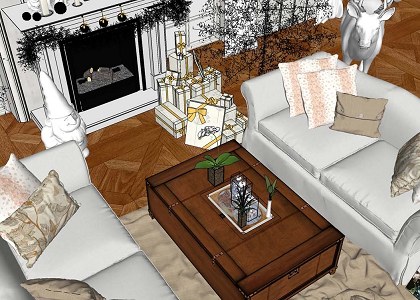 YOU MAY ALSO LIKE...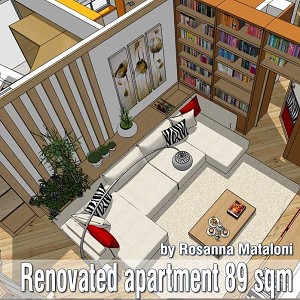 Italian style,...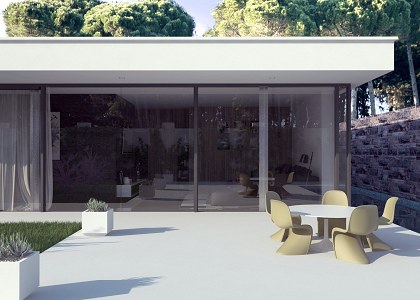 MODERN HOME & ...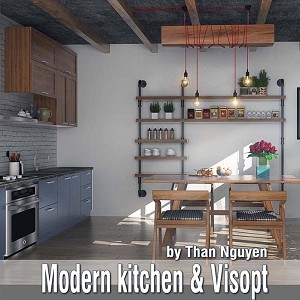 MODERN KITCHEN...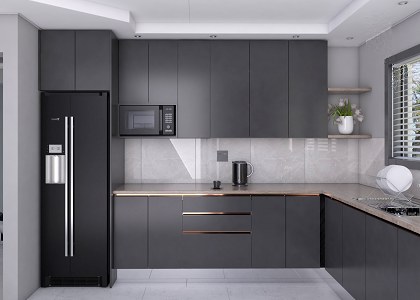 Resident Kitch...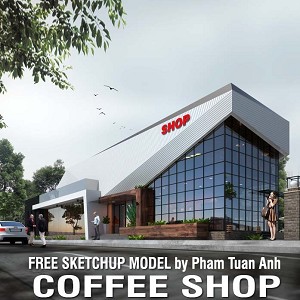 COFFEE SHOP