II INTERNATIONAL CONGRESS SKETCH AND RENDER - TRUJILLO - PERU - 04 AND 05AUGUST 2018
---
What is SketchUp and V-Ray for SketchUp?
SketchUp is a digital program of Design and modeling in 3D allows modeling buildings, cars, people and any object or article that the designer imagines, in addition to the program includes a gallery of objects, textures and images ready to download and therefore is very used for Architecture environments.
SketchUp does the geometry, but there are programs to make a photorealistic representation being one of them V-ray for sketchup, it is designed to put it into operation in a very short time, it allows you to create the highest quality rendering possible, it allows you to spend more time being creative and less waiting, 92 of the 100 most important architectural firms in the world work with V-Ray every day.
This program is gaining more users worldwide as the main agencies of Architecture, Interior Design, Civil Engineering, Industrial Design, Scenic Design, GIS, videogames or movies for the most intuitive way to design, document and communicate your ideas in 3D. Where you need drawings, you need SketchUp.
We want Peru to become a reference in 3D Visualization in Latin America, it will also put our country in the eyes of the main users, coaches and international companies promoting a future environment for the development of these issues and demand for professionals
Who is it aimed at?
Students and professionals Architects, civil engineers, Interior designers, industrialists, graphics or others interested in developing more knowledge or taking ideas of what you can learn with SkechUp and V-Ray for SketchUp.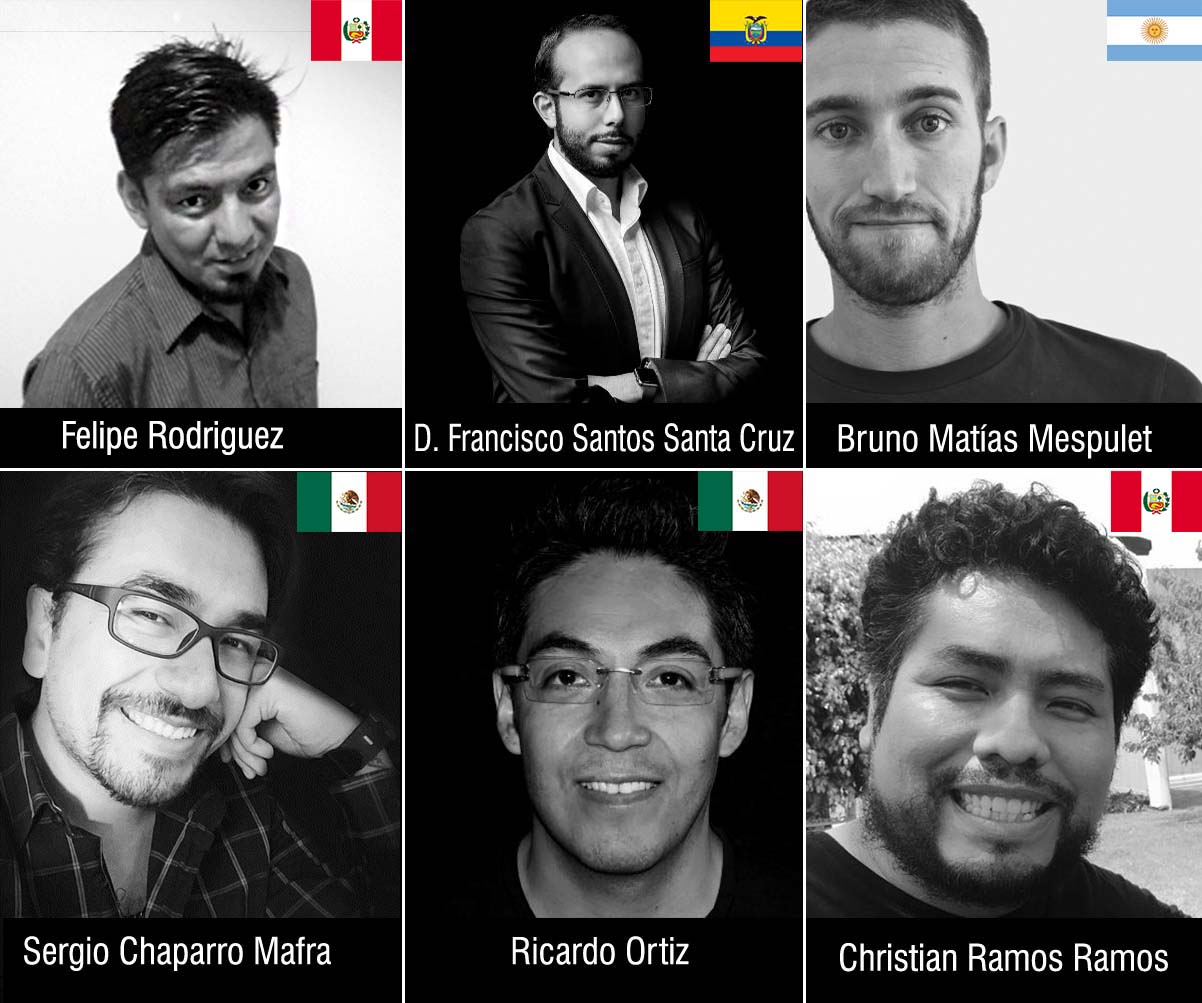 Felipe Rodriguez
Country: PERU'

, He studied Architecture, in the FAUA - UPAO, In the process he discovered his passion for 3D generation and entertainment. Currently he develops as a Designer of Commercial Spaces and Furniture, has developed projects in different cities of Peru, with that seeks to consolidate his study "3R Architecture".

Topic: "Modeling and Documentation with LayOut"
David Francisco Santos Santa Cruz
Country: Ecuador

, Architect, graduated from the San Francisco University of Quito, Ecuador, where he is currently a part-time professor
Topic: "Framing and photographic composition, Night lighting"
Bruno Matías Mespulet
Country:ARGENTINA

, 3D artist for 6 years, photographer and advanced student of Architecture and Urbanism at the National University of the Northeast (UNNE), Argentina.
Topic: "Daytime Lighting for Exteriors and Interiors"
Sergio Chaparro Mafra
Country: MEXICO

, Architect graduated from the University Institute of the State of Mexico. His interest in 3D visualization began at the beginning of his professional career, which led him to found in 2010 the Mexican Company "Graphic 3D" dedicated 100% to 3D visualization
Topic: "Shaders In Search of Photorealism"
Ricardo Ortiz
Country: MEXICO

. Industrial designer and 3D artist, he has worked on multiple projects of architectural visualization, product design, animation, visual effects and advertising for Mexico, Europe and the United States. Today he works as a product specialist for Chaos Group V-Ray for Latin America
Modality: Videoconference
Topic: "V-Ray for SketchUp"
Christian Ramos Ramos
Country: PERU'

. He studied at the Faculty of Architecture and Urbanism of the Ricardo Palma University He has training in Digital Architecture and is currently in between Architecture Projects and teaching as in the Authorized Center of Autodesk SEMCO, ARCHICAD BIM, RAM among others, teaching 3D programs Max -Vray - SketchUp - Photoshop - Revit - Rhino - Autocad.
Topic: "Animation: Plugins for Sketchup or workflow with 3D Max"
Anthony Kenlly Morote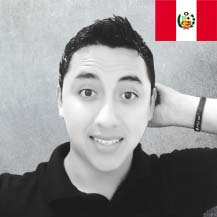 TRAINING CENTER
Transversal Studio
Anthony is a founder and professor at Transversal Studio which is a company dedicated to providing services and training in 3D design and visualizations in Peru since 2015. He has more than 5 years of experience as a 3D visualizer in architecture and interior design, and also organize and attend many 3D visualization events. He is currently a professor of V-Ray for Sketchup and Lumion at Transversal Studio. His mission is to be able to encourage and show the versatility of the use of software for 3D visualization in Peru, especially in places where it is little known.
Where will it take place?
August 04th:
AUDITORIO MOCHE OF THE HOTEL COSTA DEL SOL WYNDHAM
Address: Av. Los Cocoteros 505 Urb. El Golf, Trujillo.
Classrooms of the UNIVERSIDAD PRIVADA ANTENOR ORREGO (UPAO)
Address: Av. América Sur 3145 Urb. Monserrate, Trujillo
I've already decided How can I participate?

by Sketchup Texture - Posted on Sunday, July 15, 2018