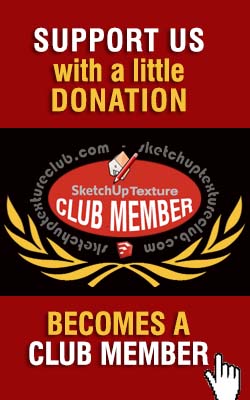 SO COZY, SO AWESOME!
---
A revolution in the world of rugs. The original idea was inspired by the look of hand-knitted sweaters and the result is the most original, attractive rug and pufs, collection seen in recent times.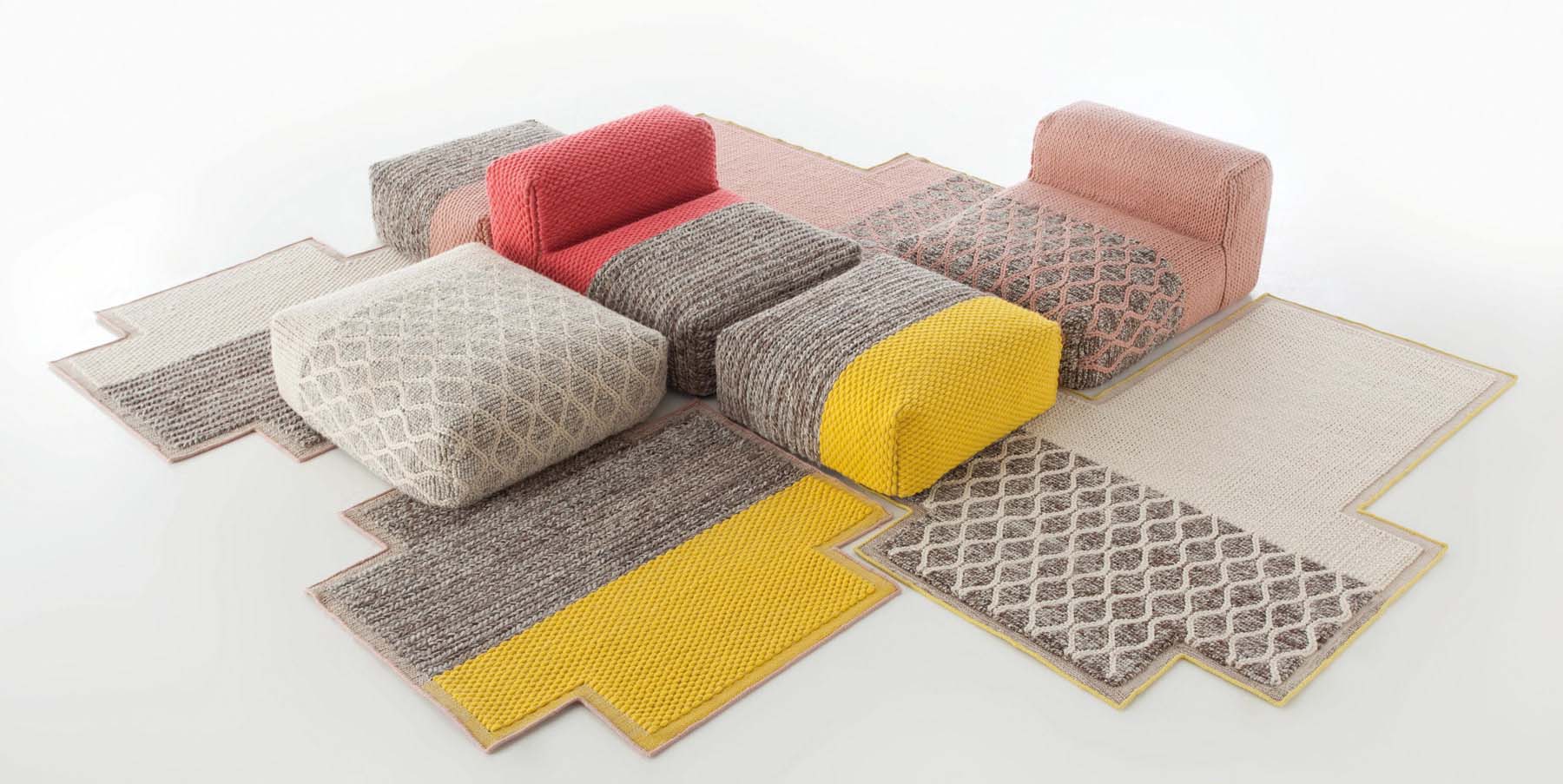 Absolutely charming, this collection revealing its many facets.
The pieces in this new and fun collection are modulars which allows you to configure them in such a way that best suits your home decor, the outer layer is 100% wool and the inner structure is foam rubber and polystyrene filling. The palette is all in the warm tones and the modules are interchangeable.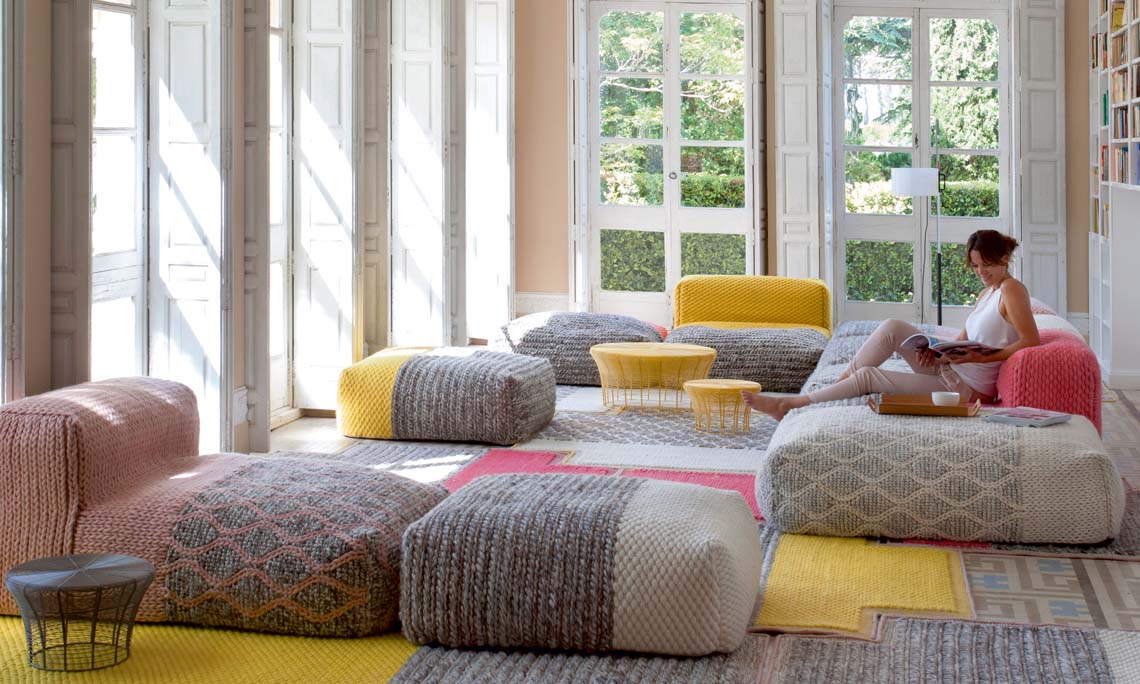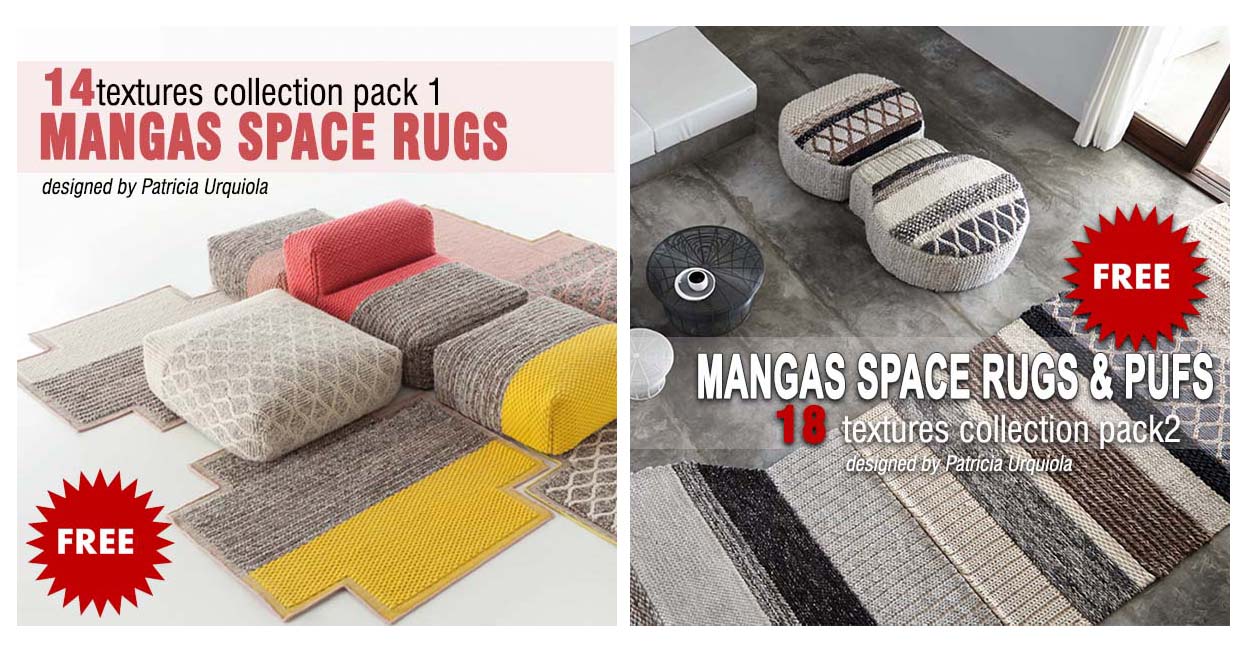 The same textures, the same comfort, now in a set of modules that create different spaces that are always warm and perfect. Whether used as a chaise or a sectional sofa, the deep seats are a great place to curl up with a favourite book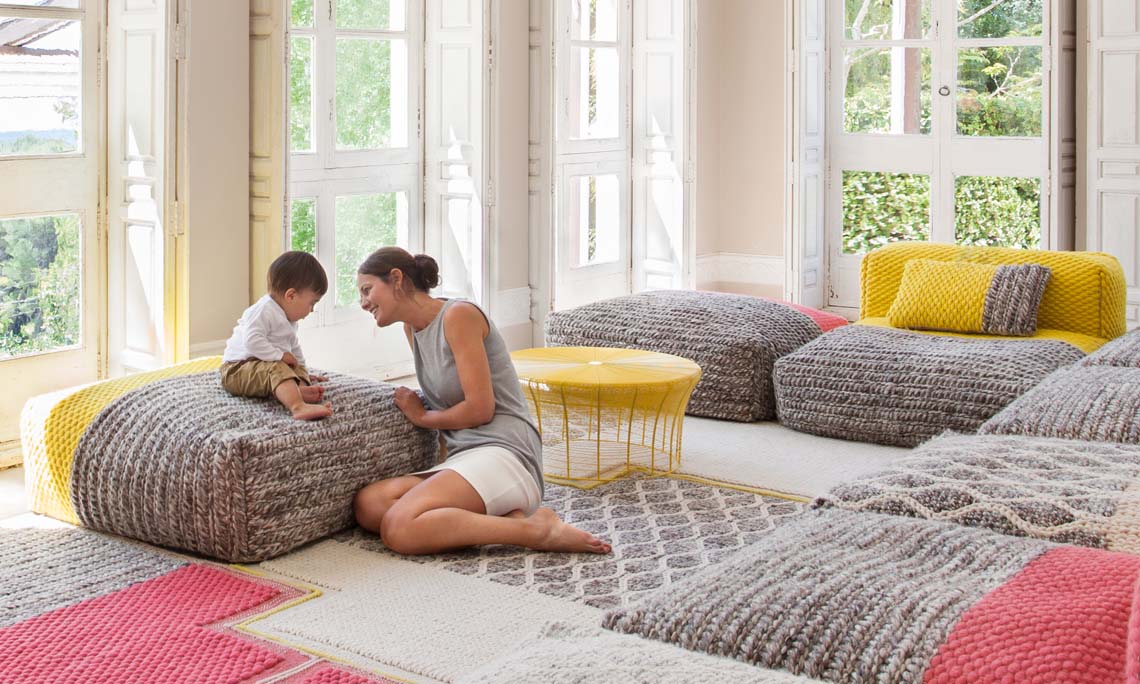 The soft lines of the Mangas Collection also means that there are no hard surfaces for young children to get hurt on.
The textures created by the knitted wool have the same visceral quality as a well-loved sweater and the saturated colour blocking combined with tone on tone greys create a palette of warmth and comfort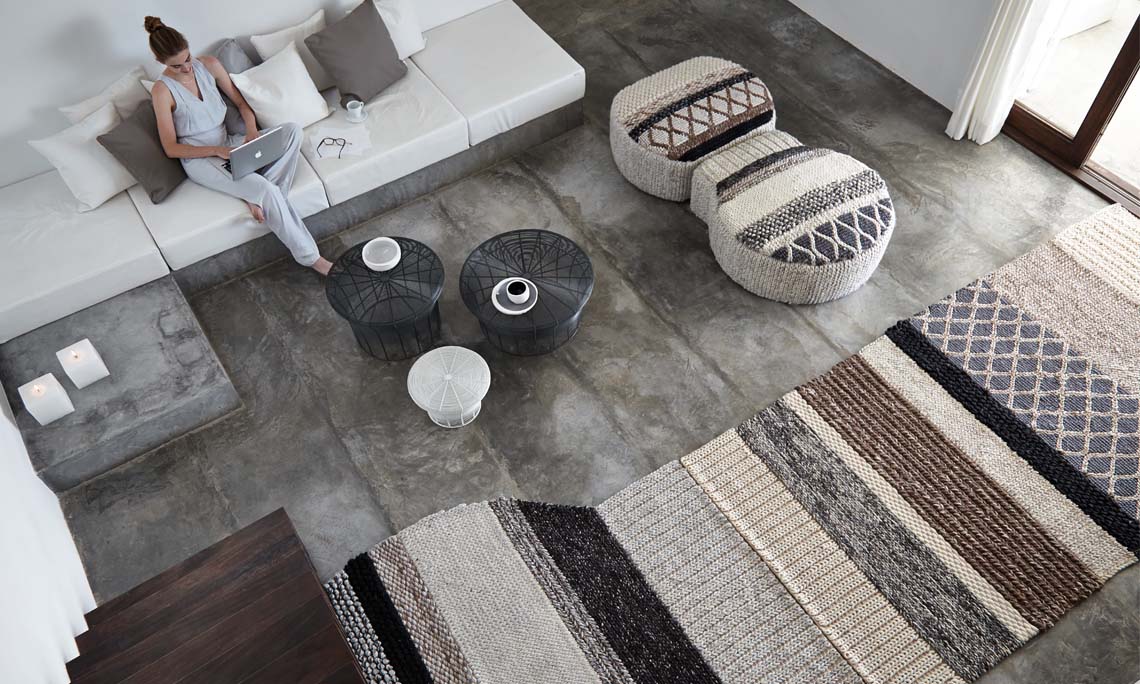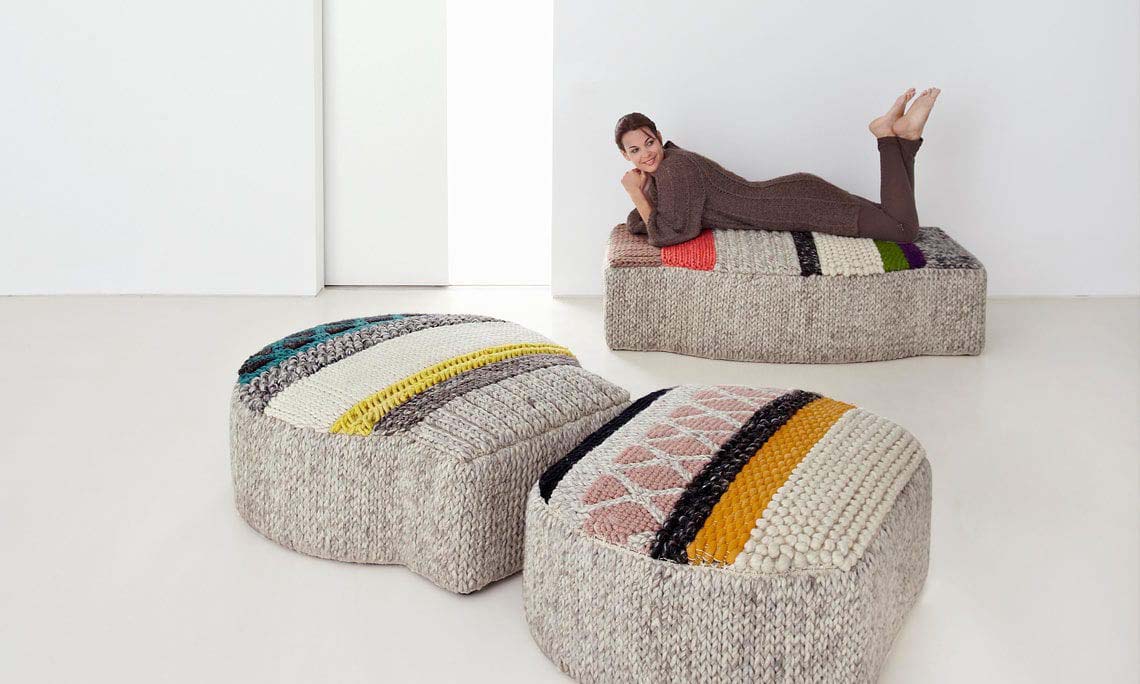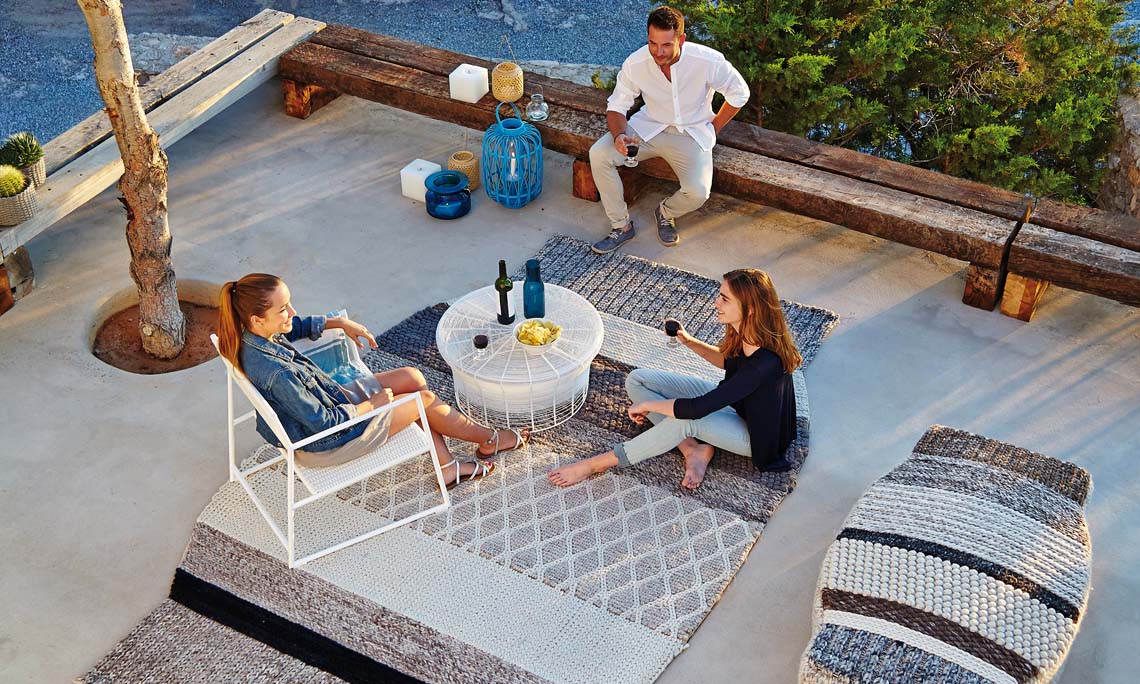 We hope to have provided a nice theme to work on and experience something different ^-^
by Sketchup Texture - Posted on Wednesday, December 21, 2016