free sketchup model by Nguyen Khanh Vu vray render
free sketchup model by Nguyen Khanh Vu vray render
free sketchup model by Nguyen Khanh Vu sketchup extract
CONCRETE MODERN HOUSE by Nguyen Khanh Vu
Free 3D Model
by Nguyen Khanh Vu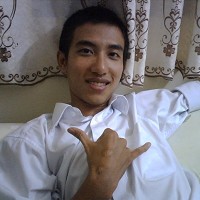 Designer Info
Profession: ARCHITECT
Ho Chi Minh City, VIETNAM
The scene include
- V-Ray proxy: grass - trees - textures
Technical Information
Rendering engine: V-RAY 1.6
Post process: Photoshop
3D format: Sketchup 8
Download: ZIP File - 270,08 MB
Description
Comes from Vietnam, this great 3d model shared by our now well-known architect friend, Nguyen Khanh Vu, who lives and works in Ho Chi Minh City.
The 3D scene that is a modern villa, available in sketchup 8, complete with all textures, trees and grass proxy, ready to be rendered with V-Ray 1.6 or Vray 2.0
For those who are starting with the 3D visualization, we recall that in V-Ray for SketchUp, there is a way to replace the proxy geometry by any other object. Every single vertices and faces consume memory of ram, meaning That if you have several proxy in the scene, not only the SketchUp feedback is slower, but You Could Be Wasting memory of ram needed to Achieve a high resolution render. That is why it is a good idea to replace the actual low polygon proxy representation for an even simpler geometry blackberries. In this document we are going to replace the Proxy triangle representation for a single surface with the image of the proxy object. You can know more about by clicking here and by reading the new guide V-Ray for SketchUp 2.0

ARTIST GALLERY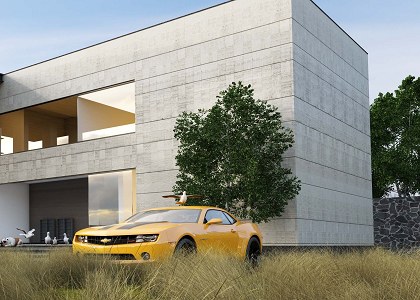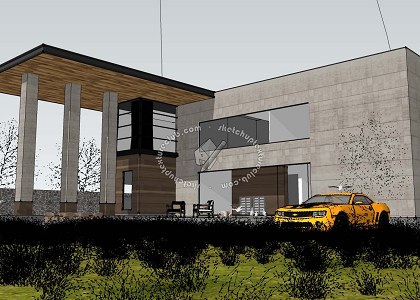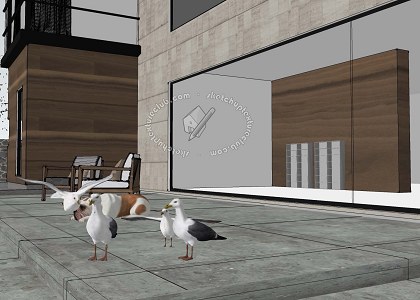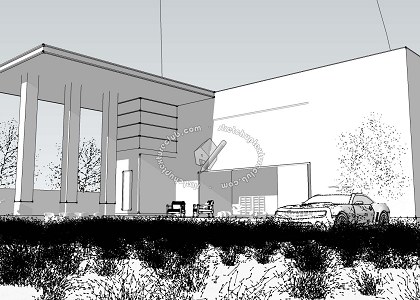 YOU MAY ALSO LIKE...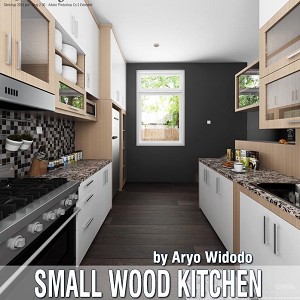 Wood Kitchen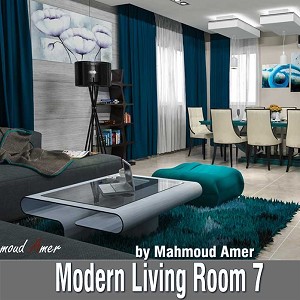 MODERN LIVING ...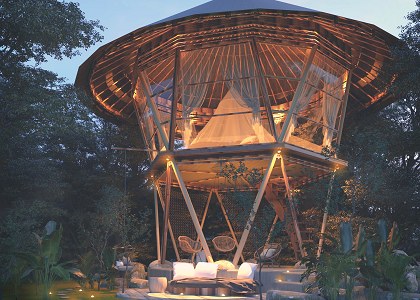 Hideout Beehiv...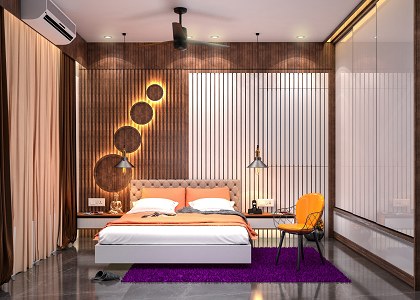 Masterbedroom ...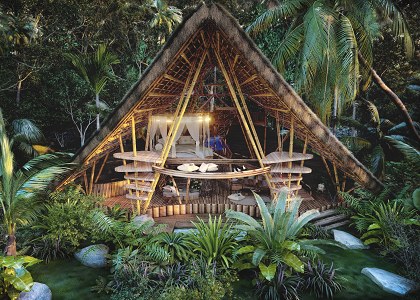 Hideout Horizo...