MASTER BEDROOM with fitted wardrobes views 1
Italian style, apartment renovated 89 sqm by Rosanna Mataloni
Free 3D Model
by Rosanna Mataloni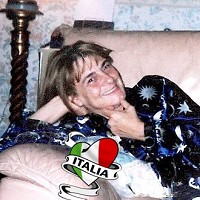 Designer Info
Profession: designer
Castel San Giovanni, ITALY
Technical Information
Rendering engine: No rendering
Post process: No post process
3D format: Sketchup 8
Download: ZIP File - 86,33 MB
Description
ATTENTION
We apologize to users who have downloaded the files yesterday, January 10, 2017. By mistake was inserted a password to extract the contents. The password is : 3mataloni.
The zip file has been replaced and is openable without a password
This apartment was initially consists of 2 bedrooms, 1 kitchen, a large entrance hall, a living area, in common with the 'dining area, and two small bathrooms, one of which was really very small.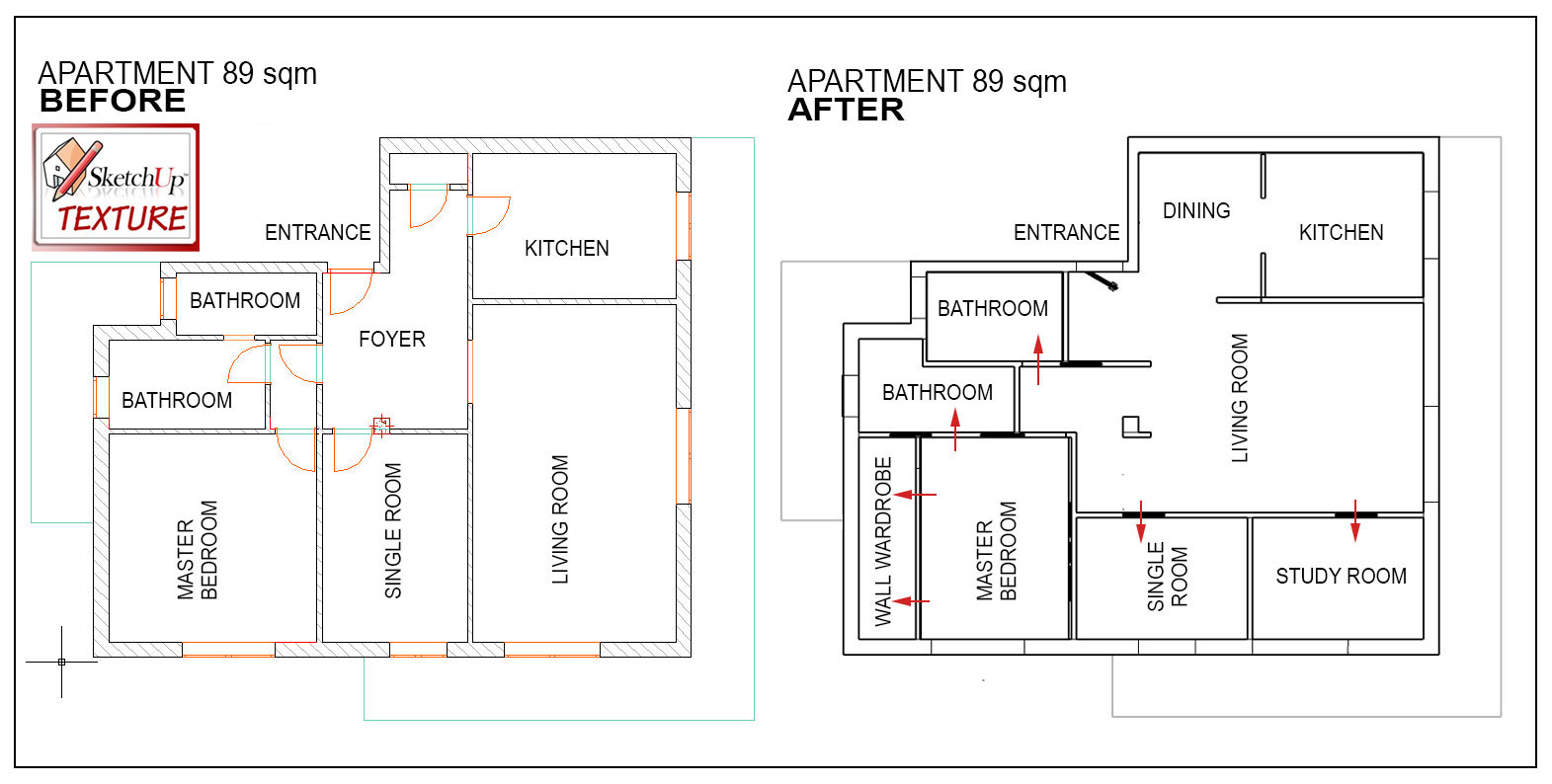 The customer wanted give the apartment a modern impact with the addition of an extra bedroom to use as study, with a bed of emergency, without having to give up a spacious living area.
In addition, he asked that both bathrooms, they could have all the amenities.
Here the project of Rosanna Mataloni , that we can share with the client's permission. We specify that all the furnishings used here were constructed tailored because being the apartment, part of a building, there were constraints to be respected, for example, the windows, it was not possible to move, close or open in a new location, the central pillar, and 2 load-bearing walls.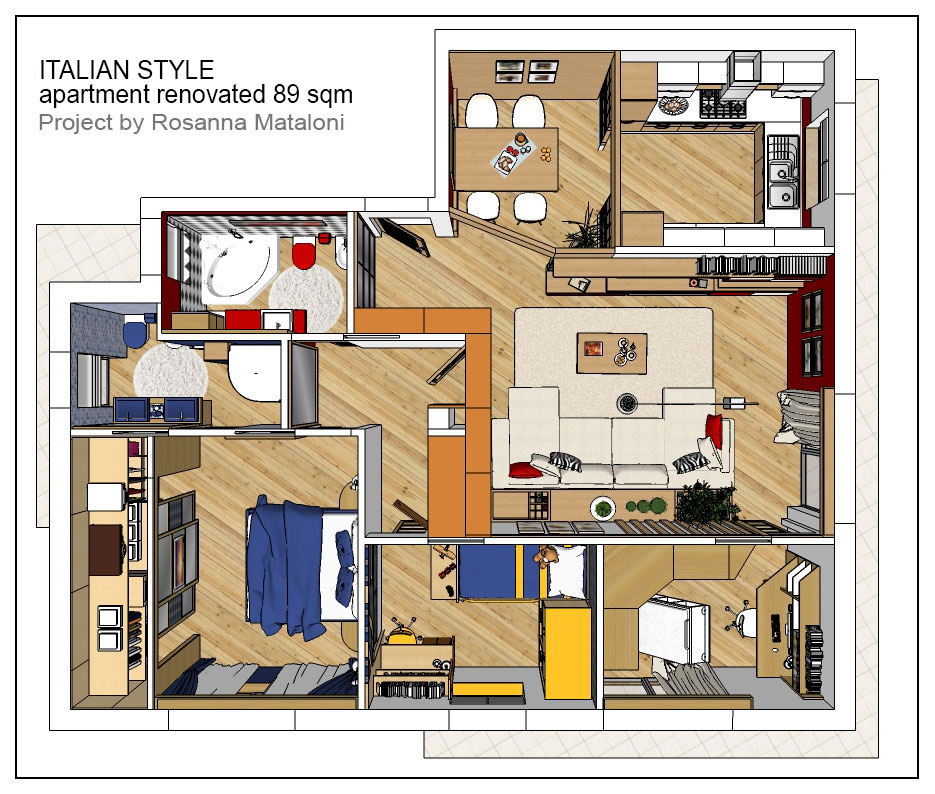 Unlike other 3d models shared on our website, this model made ​​in sketchup 8, fully textured, are presented without rendering setting , and is presented with images extracted directly from the sketchup file. The goal is to offer a project in the Italian style, highly personalized, based on the coordination of colors and materials, on the exploitation of every single space for the livability of a family of 3 persons, comfortable and cozy, modern but timeless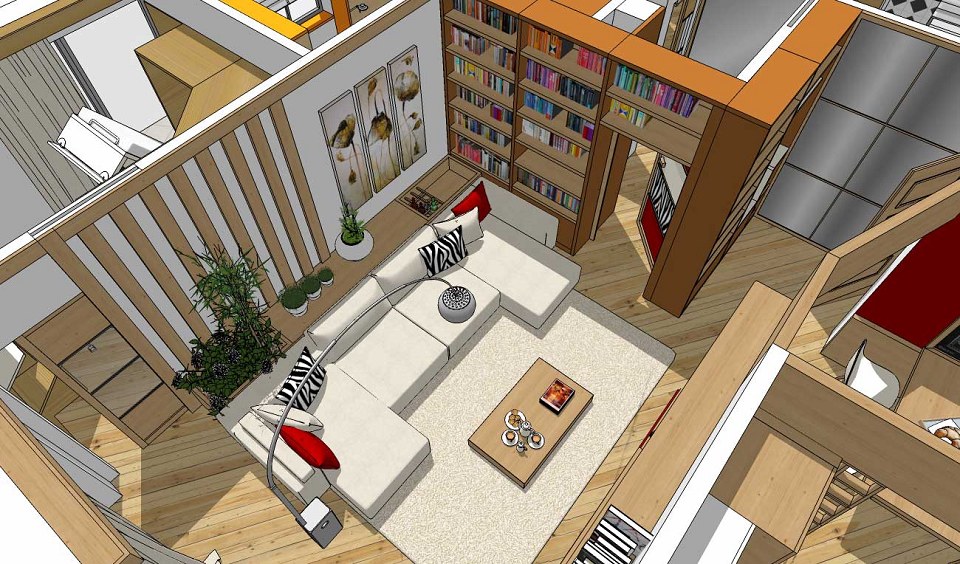 ARTIST GALLERY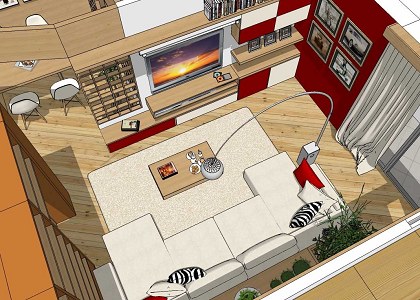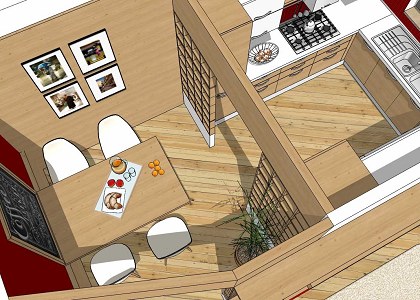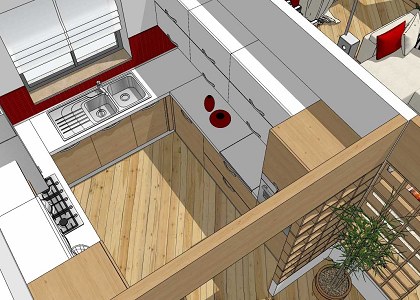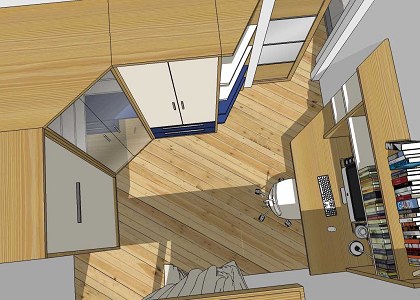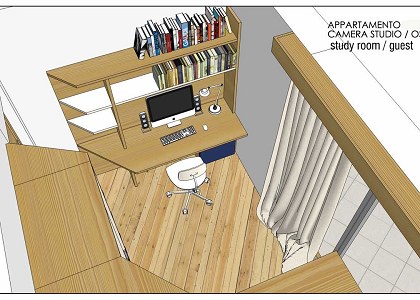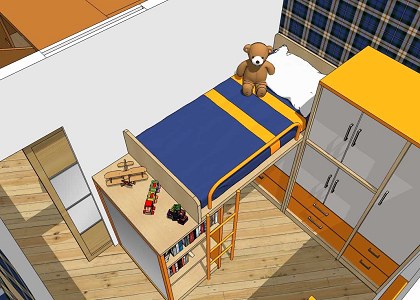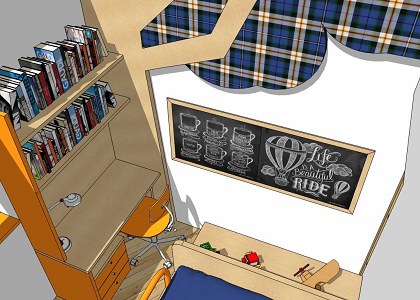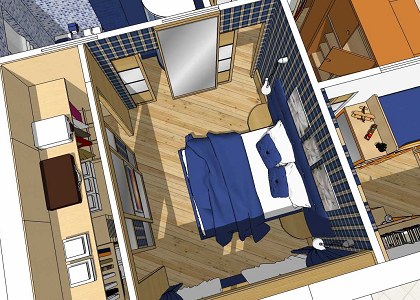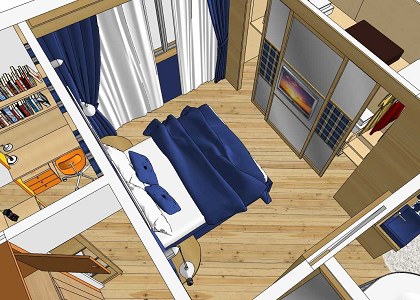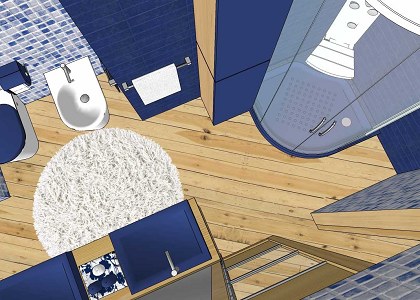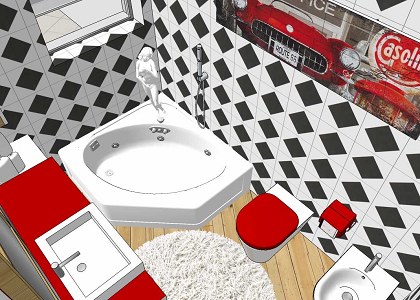 YOU MAY ALSO LIKE...
Cooking Area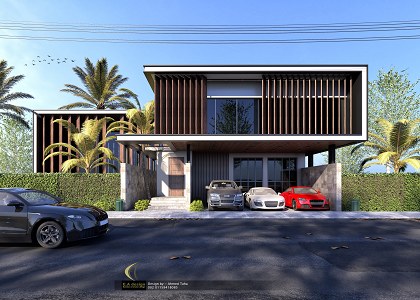 Modern Villa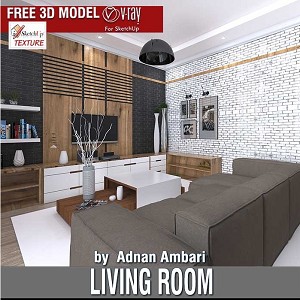 Living Room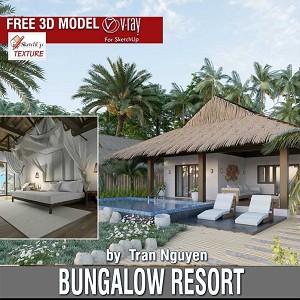 Bungalow Resor...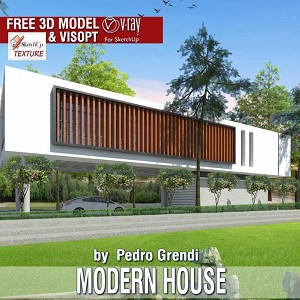 Modern House &...