vray render by ERICK ANDRE RIVERO ZANATTA
vray render by ERICK ANDRE RIVERO ZANATTA
vray render by ERICK ANDRE RIVERO ZANATTA
vray render by ERICK ANDRE RIVERO ZANATTA
LUGANO HOUSE & VISOPT by Erick Andre Rivero Zanatta
Free 3D Model
by Erick Andre Rivero Zanatta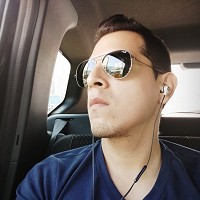 Designer Info
Profession: ARCHITECT
Company: LQP
Lima, PERU
The scene include
- VISOPT - V-Ray proxy: GRAVEL AND VEGETATION
Technical Information
Rendering engine: VRAY FOR SKETCHUP
Post process: PHOTOSHOP
3D format: Sketchup 2013
Download: ZIP File - 290,87 MB
Description
Lying on the slope of a hill, on the shores of Lake Lugano , the villa consists of two volumes organized on different levels due to the particular topography of the site.
A polygonal shaped glass pavilion with rounded edges stands above a linear underground block. The living and dining room, the kitchen and storage spaces are located in the pavilion, while bedrooms, bathrooms and garage are in the lower level. Each level relates itself with independent outdoor spaces, which are closely related with the interiors.
The glass pavilion overlooks two very defined areas: the first, toward the mountain, is a very private zone resulted in the area between the property line and the building setback line according to the local building code. The second is a garden overlooking the lake. In the same way, the bedrooms face a garden enclosed by the building and the perimeter wall.
Great attention is given to the environmental aspects, as the use of geothermal energy, roof gardens, the rain-water collection system, the choice of highly efficient low-emittance glass insulated with argon gas, to optimize the thermal efficiency of the shell and the use of natural sun shading as the placement of deciduous trees in the south-west area of the building.

The Sketchup 3d model , lugano House, is available in sketchup 2013, complete with Vray exterior visopt, vray proxy and textures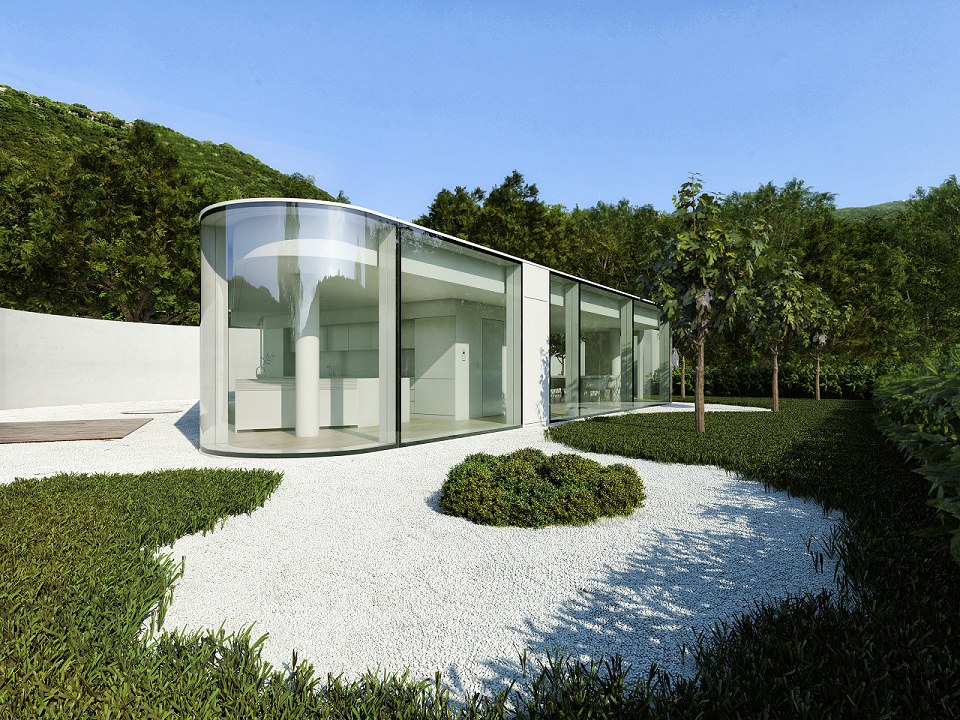 ARTIST GALLERY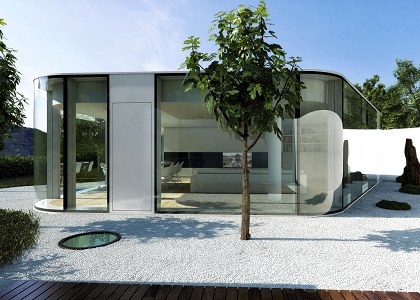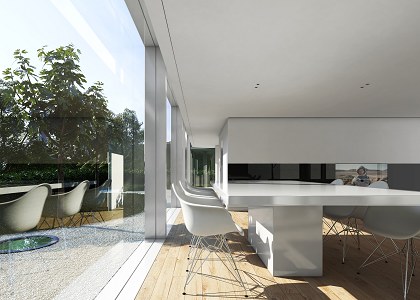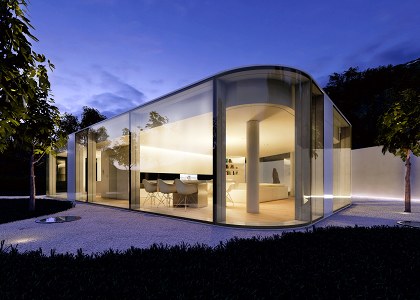 YOU MAY ALSO LIKE...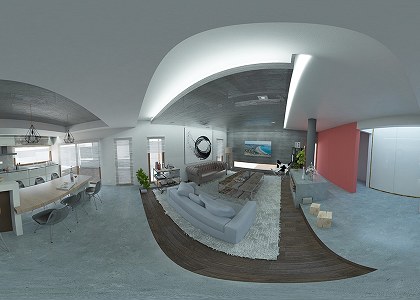 interior house...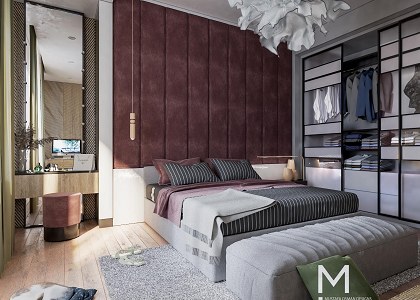 MODERN BEDROOM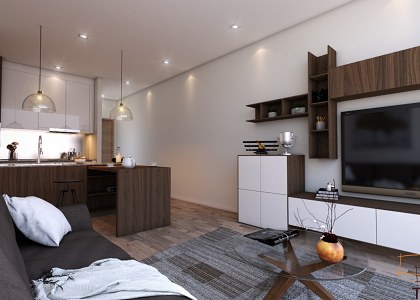 APARTMENT D&E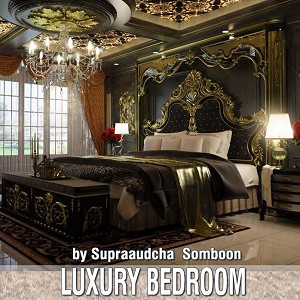 LUXURY BEDROOM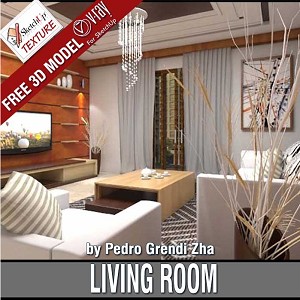 LIVING ROOM